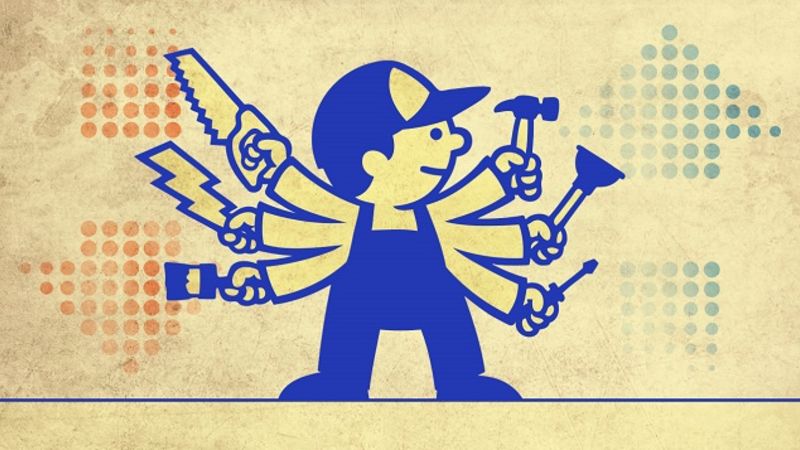 A little of everything
When you're the office (or family) "computer guy" you tend to get roped into helping with anything technology related. In days gone by that might have been helping set the timer on the VCR, these days it's more likely to be helping your mum reinstall snapchat despite her not knowing her username, email address used, or password (good luck !). Luckily we're a team of problem solvers so we're all used to being that go-to guy, and we've developed a list of useful utilities along the way.
This list won't include the defacto tools of the trade - Visual Studio (now the most popular IDE according to Stack Overflow) & Adobe Creative Cloud - as they're pretty much a given. Instead it'll focus on those one time tools you need to solve a quick issue or help out with something creative.
Visual Studio Code (link)
A lightweight alternative Visual Studio meant to take on all the other file based IDE's (Sublime, Brackets, Atom). Needing to edit some quick html or css (or less or sass) this is a cracking little engine that could.
Evolus Pencil (link)
A rapid layout tool - throw together a quick prototype for your app, or just quickly make a flowchart.
OpenShot Video Editor (link)
Needing to splice some video but not looking to shoot the next blockbuster ? Premiere out of your budget (or hard drive capacity) ? This is a great little video editor tool, small snappy and stable.
Cyotek Web Copy (link)
For when you need to take a quick backup of a site, but HtTrack looks like a dogs dinner. has a fantastic visual interface.
Autodesk Pixlr (link) (win) (mac)
Photoshop out of your budget (or hard drive capacity) ? Very fast online photo editing, scale / crop / the usual tools - plus all your instagram style filters. Mostly a suite of online tools, but once had a downloadable installer too (linked above).
Dashlane (link)
Given how much online security is a must these days (check out haveibeenpwned.com), buy and install dashlane and just let it handle your passwords. you'll be much better off for it
Recuva (link)
Lost files - this is the simplest way to get them back (unless you have a back iup - which you really should)
TeraCopy (link)
moving a lot of files - dont trust windows progress bar (5 minutes, no 14 hours, no 10 minutes, no 12 hours, no done).
TreeSize (link)
Wondering where all your diskspace has gone, find out in a jiffy
-- Mark
Tags: Digital